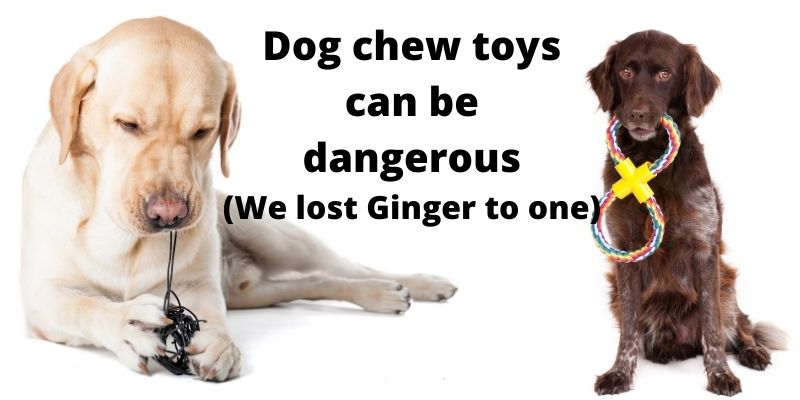 I'm not a fear-based type of person, and I normally shy away from titles like that, but I wanted to send a powerful signal. Make no mistake about it, the wrong type of chew toys can kill.
It happened to my girl Ginger.
I lost her to a chew toy.
3-year-old Ginger was a healthy, vibrant, intelligent Lab who, like all Labs do, loved to chew on things.  We mistakenly bought her one of those heavy rope chew toys to play tug-o-war with the other dogs.
She'd had them before.  All of our dogs had.  We never had a problem.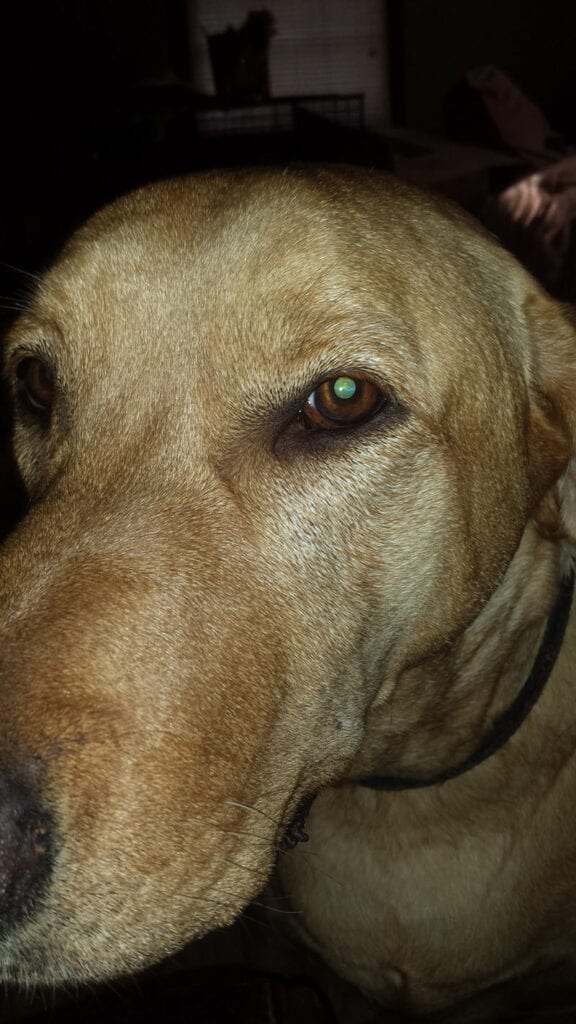 One night, sitting on the couch watching TV, Ginger in her customary position (sitting next to me, taller than I am while sitting). She looked over at me and got that smile on her face.  The universal I'm about to puke doggy smile and, sure enough, vomited all over me.
Dogs puke, we know that, but afterward, they usually feel better.
Ginger didn't, and I could tell something was bothering her.  She just wasn't quite herself, so I took her to the emergency vet.  X-rays showed some constriction in her guts but nothing obvious as to what was causing it.
We stayed there that night and took her to our normal vet the next day.
Dr. "G" is quite familiar with all of our pets, and she recognized the problem with Ginger right away.  She recommended immediate surgery and also said it would be a delicate situation. She recommended we take her to Blue Pearl, the top-rated pet care place in the Atlanta area.
We took Ginger there that day, she had emergency surgery, and the folks there confirmed that they removed several lengths of ropey chew toy material that had bound up in her guts.  They said the prognosis was fair but that Ginger would require close supervision for at least a couple of days.
My wife and I got to visit with her. She was druggy and sleepy, but we know that she knew it was us.  She was glad to see us, and even in the midst of the pain and drugs, she managed to do that tail wag thing she did.  She just kind of collapsed in our laps. The drugs were pretty strong.
Looking back on that, I feel like the staff had given us our final chance to love up on her. We didn't know it at the time, though.  Our hopes were high.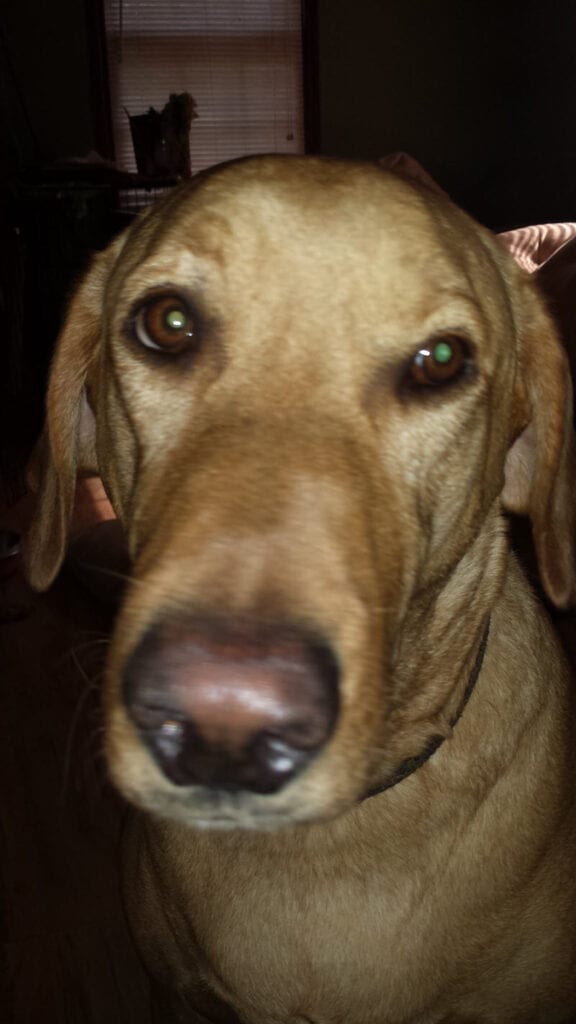 My wife and I had been up for two days straight, so we decided to go home to get some sleep and return first thing in the morning.
We got a call about 3 am and were told that Ginger had passed away in her sleep.  The damage the toy had done had been too great, and the number of repairs they had been able to do was not enough.
Zero blame to the vets. I know they did all they could.
So, my point, be very careful what kind of chew toys you buy for your four-legged friends.  We now stay away from anything with rope or fiber that may "string out" when ripped.
We run a dog rescue and have dogs ranging from a small dachshund to large pit bulls, so there are many chew toys around our place, all of them now hard rubber or other material.
We've been rescuing dogs for many years, and during that time, they always played with the rope toys and never had a problem.  You may fall into this category.
But it's a bit of a ticking time bomb, and as the saying goes, it's not "if" but "when" so please, if your dogs are chewing on ropey type chew toys, give strong consideration to replacing them.
Our hearts were broken when we lost Ginger.
She was only 3 and I had been looking forward to seeing her grow into an old dog.
So be careful and think carefully about the kind of toys you give your dogs, and think long and hard about any toy that will become stringy after it's been chewed on.
My dogs have been chewing on them for years and there's never been a problem is not a good enough reason.
Trust me, I know. I was there as well.
These days, about the only toys we leave our dogs alone with are Kong, Nylabone, and deer antler toys.  We have had some literally for years, and keep in mind that we have large dogs such as Rotties, Pit Bulls, and Boxers that chew relentlessly, and these toys have stood the test of time.  I highly recommend them.  In the past couple of years, we have been happy customers of BullyMake where we get solid, well-made, durable chew toys delivered each month.
We have the kinds of toys where we can play tug-o-war, but we play and when we're done, we take those toys away and give them their favorite Kong or Nylabone.
They don't get to chew on the tug-o-war toys when we're not around, and we throw them away as soon as they start to fray.
So, what to do? You can't go wrong with Kong and Nylabone.  They offer toys in all shapes and sizes.  You can buy them on Amazon, but you can also walk into Walmart or Target and buy them as well.  A nice mention here is that these are both specifically recommended by the humane society as good chew toys for dogs.  You can read more about that here:  https://www.humanesociety.org/resources/safe-dog-toys.
Well, that's about it.  Again, I started this article off with a warning, and I'll finish it the same way.  Chew toys can kill.  I've seen it happen and it is truly heartbreaking so give a lot of thought and do a lot of research into the types of chew toys you give your dog.