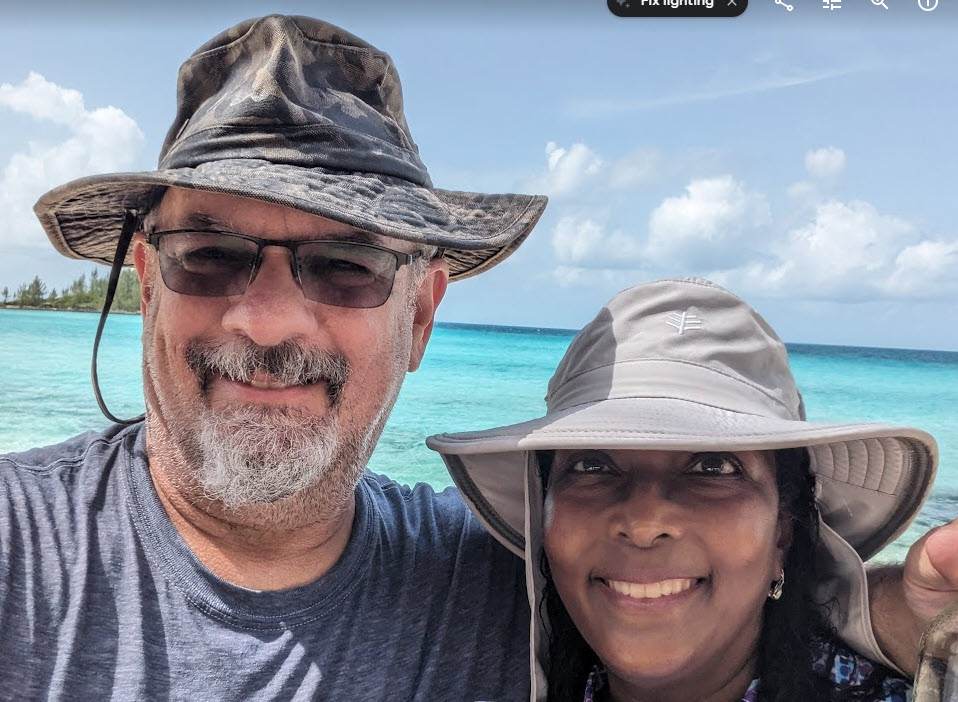 Thanks for visiting. We wanted to take the time to give you some information on who we are and what we are doing here.
My wife and I run an informal dog rescue, meaning it's fully self-funded, there's no official business behind it, and we end up keeping far more dogs than we re-home.
We're quite good at rescuing them but not so good at finding homes for them. 
As a result, we end up with a lot of dogs. 
The most we've had at one time is 22. As of the time of this writing, we are at 9. 
These dogs have ranged in size from a 120-pound Black Lab (named Hercules, of course) to a small Dachshund, with all manner of breeds in between, including a Rottweiler, several Pit Bulls, a couple of Boxers, and a few we don't know what they are.  The pooches have a few acres to run and lots of couches and laps to sit on. 
Doing this for the past 20+ years, we've learned a lot about dogs, had some great times and terrible heartbreaks, and we realize these days that we have a lot of knowledge that other folks might find useful. 
This website intends to do exactly that – help other folks take the very best care of their four-legged friends and do everything possible to ensure they can spend as much quality time with them as possible.
It's interesting to note that Rocket, one of our Pitbulls, is lying right next to me, snoring as I write this. 
Here she is: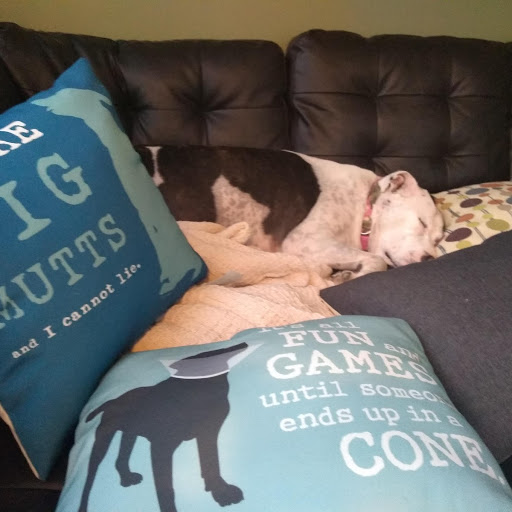 So what are we all about here at Jolly Mutt? 
Look at the picture of Rocket, and you see a healthy, happy dog who would have otherwise ended up dead alongside a road or euthanized in a pound somewhere. 
Instead, she's running with a pack she loves, eating food she loves, and playing with her favorite toys. 
…and yes, catching some sun on the deck with her brother Rusty.


This is what we are all about, plain and simple.
You'll see product reviews on some pages and recommendations of products we have found useful and safe over the years.  I want to say upfront that some of these are affiliate links from which we will make a small bit of money should you choose to purchase.  It only makes sense that we do this, but I also want to stress that we aren't doing this only for that reason. We truly believe in the products and have had great success with them, or we would not be recommending them.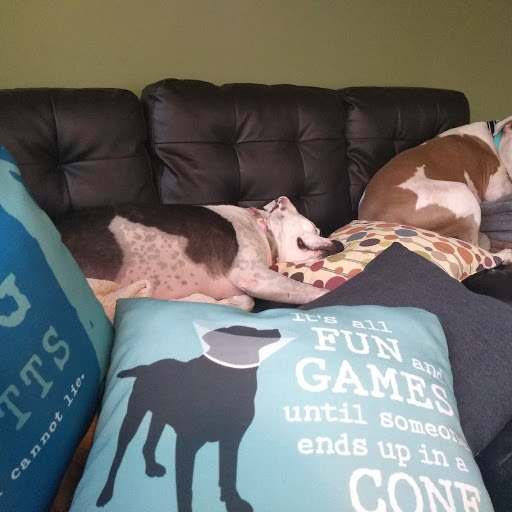 And one last note.  Rusty must have realized I put Rocket's name out there as he has now climbed up on the couch and is sleeping in his favorite place: Fresh laundry! 
Rocket and Rusty are two brother/sister pitties we rescued many years ago and are absolutely best friends.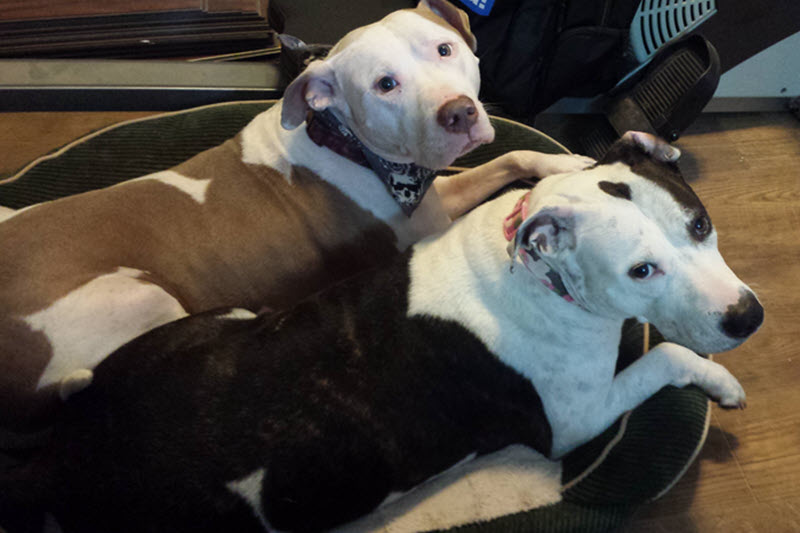 We'd love to hear your stories and are more than happy to post them on this page, as we believe most dog owners have a good story that others can learn from. 
Below are various pics of some dogs we've shared our lives with over the years.
Some are still with us, others are not, but all are in our hearts. You'll see their pictures sprinkled through the articles on JollyMutt. 
Penni, the giant dog thing we found in swamp

Cody the "Not" Weiler

Dexter the destroyer

So many dogs, so much joy

Cody and Blitz, BFFs

Cody loved kids!

Cody the protector

Blitz and Jake, my two shadows

Roxie, we still don't quite know she is

Rusty and Rocket, catching some rays

Brune, the boxer as a puppy

Rascal waiting for her kid to get home from school

Jake, extreme relaxation technique. Try this at home!

Ginny gin Ginger

Rascal – loved this one dearly

Ginger, my girlfriend

Rudy, trying to decide if the bed is comfortable

Rudy, and his new bed

Rusty, Mr. Russell the Pitbull

Two Pitbulls and a Rottie, mortal enemies

Rudy and his new bed, pre-destruction

Rudy, still working on the bed

Me and Blitz, the most spoiled dog in the world

Rascal

Bruno, all grown up

Baron sleeping hard after reading some good books

Baron, Doxie pup!

Baron – just too cute

Jake, Bruno, and Rascal posing for the pic

Hard day for Rascal